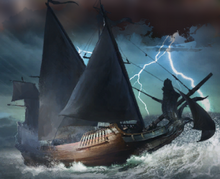 You can access the Westerosi navigator through the Mariner's Hall.
It will run for 3 days and then will be inactive for the remainder of the week.
The normal route cost 1 token and can give the following rewards:
The exotic route costs 10 token and can give the following rewards:
As bonus items the following chests can drop on both routes with increased drop rate (This can change on other routes):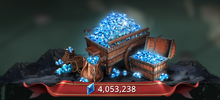 After 9 tokens, the 10th token can end in two places:
Treasure Isle - here you will receive a set amount of Exploration Coins (50 on normal and 500 on exotic).
Diamond Cave - (Smaller chance) Here you will receive a random amount of turns where you get only diamonds and maybe even the jackpot!
The Jackpot can give up to 650,000 Blue diamonds maximum on normal and up to 9,000,000 on exotic.
This cannot exceed the current Jackpot size.
In Tyrosh you can spend you Exploration Coins, you can buy the following items: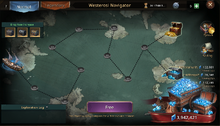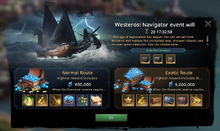 Community content is available under
CC-BY-SA
unless otherwise noted.