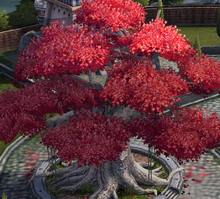 In the Weirwood Tree you can send your commanders and their personal troops to fight a great number of adversaries.
It allows you to unlock new commanders and get great stage rewards.
When completing a stage without losing any commanders, you will gain three stars and the ability to Blitz that stage. Fighting it automatically at the expense of Stamina.
Failing a fight in the Weirwood does not cost Stamina.
Weirwood tree trials come in two difficulties:
Normal (6 Stamina): primary source of commander equipment
Elite (12 Stamina): primary source of commander medals
Tips
[
]
You don't lose any troops in the Weirwood tree. In fact, you don't need any troops, and having more/higher quality troops does not improve your odds of winning.
Lord equipment, Talent, Sept of the Seven, and Hall of Faces bonuses have no effect on Weirwood tree trials.
The only things that matter are Commander quality and equipment.
Chapters
[
]
Check out the Weirwood Chapters category for help on individual chapters, when stuck ask for help and formation in the comments.