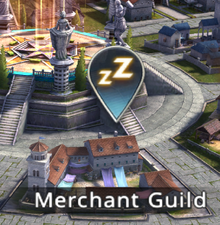 The Merchant Guild can store up to 3 spoils obtained from Rebel Camps by participating in a victorious rally against them. The player can initiate the opening (auctioning) of the chest, which takes the given amount of time (base is 4, 8 or 12 hours, depending on the chest). After the auction time is elapsed, the player can open the chest and acquire the reward from it (the reward is random (resources, SpeedUps, diamonds...), based on the chest's level).
The player will not acquire any new chests if their Merchant Guild is full.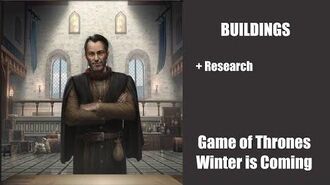 Community content is available under
CC-BY-SA
unless otherwise noted.